European Car Service and Repair – Gold Coast
Driving an Audi, Volkswagen or Renault? Good news, your European car servicing and repairs aren't restricted to European car dealers.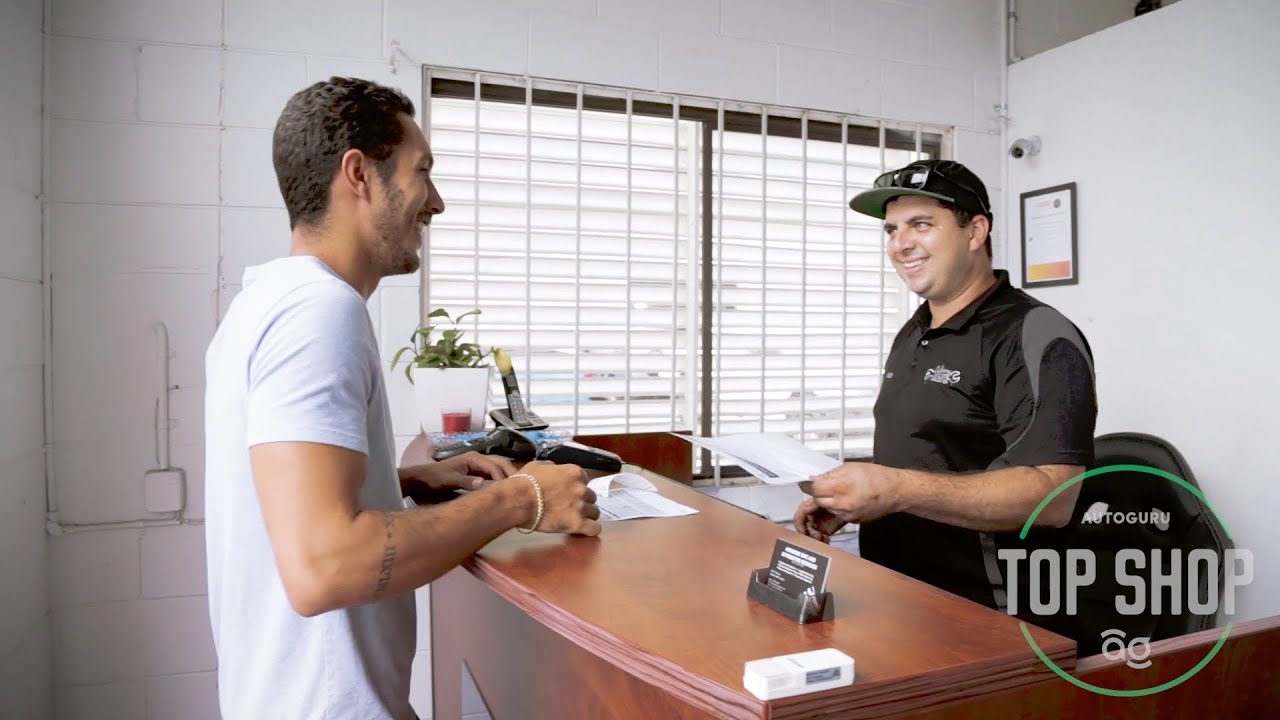 Great communication, honest pricing, excellent customer service. These are some of the comments our customers use to describe their experience with us.
VW and Audi Servicing and Repairs.
VW and Audi share many systems, engines and transmissions so sourcing parts isn't as difficult as you might think. We partner with European vehicle suppliers who stock parts that we regularly require. Typically VW's and Audi's tend to be more costly to maintain, but we'll save you money wherever possible without compromising on parts, quality or service.
VW - Polo, Golf, Tiguan, Amarok, Passat, Jetta
Audi - A1, A3, A4, A5, A6, Q5, Q7
Sometimes there are things that only the dealer can do, such as software updates, warranty work and manufacturer recalls, but we'll let you know if we're not able to help. 
There'll be no unexpected items on your invoice. There will be no unnecessary repairs.
You and your vehicle will be treated with respect. We'll explain things without technical jargon.
We use the best quality parts and Penrite oils whenever possible. We want you to get the most out of each service and repair.
NO NASTY SURPRISES
There'll be no unexpected items on your invoice. There will be no unnecessary repairs.
FRIENDLY SERVICE
You and your vehicle will be treated with respect. We'll explain things without technical jargon.
QUALITY PARTS AND OILS
We use the best quality parts and Penrite oils whenever possible. We want you to get the most out of each service and repair.
Resetting Service Warning Lights.
A problem we regularly troubleshoot on European cars is the resetting of the service warning light. The good news is we have the capability to turn off your service light until the next service is due. This is included as part of the service so there's no additional charge.
European Servicing – Oil Changes.
Most of the later-model European vehicles need to run on specific oils that unfortunately many workshops may not check prior to refilling your fluids. Engine oil is no longer a one-size-fits-all and we check every vehicle listing before working on your Euro car. We keep up to 20 different engine oil grades at any given time as this is something that is extremely important when your Euro car is still under manufacturers warranty.
We also do a high volume of Mercedes-Benz. Have a look at our page on the C200 Mercedes Steering lock repair, another specific service we specialise in helping you avoid a more pricey visit back to the dealer.
Excellent experience.I needed an early morning booking which Nick the owner arranged. He replaced the transmission fluid and installed 4 new spark plugs in an hour, as promised, on my Toyota Corolla 2011. Very reasonably priced as well. I found Nick to be honest, genuine, and extremely knowledgeable, especially after picking his brains about all things car related. I shall definitely be returning for my car's next service.
Great friendly team. Knowledge and professional. Timely service with good value for money.
Alexander McDonald
07:26 24 May 22
Took our Ford Ranger here for first time, great mechanic, great prices, definitely going back...Thanks guys
Candie Thomas
22:01 07 Apr 22
Joe and team were amazing, needed my alternate replaced, they fixed it the next day and were even prepared to stay late to get me back on the road. Great honest service, could not recommend highly enough.
stephen ward
05:54 31 Mar 22
Thanks to Nick and the team for excellent service to my Jeep Grand Cherokee.Very professional, courteous and honest business.Can recommend to everyone wanting the best.Thanks again
The service is fantastic and they resolved issues with my car with great care and professionalism. They are my new go-to mechanical repair shop for all my vehicles.
Goran Zivanovic
03:22 11 Mar 22
Most honest and reliable people that actually want to genuinely help... 100% this is my new go to mechanic
Salina Chamberlain
15:24 19 Feb 22
Nic and the boys are awesome and have looked after my Kia fantastically.I highly recommend them to everyone.
Debra Thewlis
09:48 09 Feb 22
Just good old fashion service been going here now for some time there no one else i can trust my car with
Very good experience for car service、nice staff:)
Great friendly service on my Forester. I'll definitely be back again
Laura Richards
08:54 19 Nov 21
Joe was extremely helpful. Highly recommended, they are honest and will not pull a dodgy. Thanks again, much appreciated!
Daniel Cao
01:32 03 Nov 21
A very professional setup. Knowledgeable and thorough. We had a strut problem that was fixed in a timely fashion. Prices were good .
Life savers! Thanks to Nick and the gang for all their help with our Hilux at such short notice.Punctual, professional and great value for money!Thanks again Nick!
Kara Schuurman
10:17 23 Sep 21
The best service at the best price. Wouldn't go anywhere else
Annejuli Valentine
06:25 22 Sep 21
I had my triton in for a 60,000 km service. Mick was $400 cheaper than Mitsubishi. From the first time I spoke to the guys at the shop it was a breeze. Very Professional and spent time explaining what they did and broke it down for me. Awesome service. Thanks guys. I will be recommending you and I will be back.
David Lloyd
23:11 23 May 21
The guys from Ashmore RWC and Automotive Services are a legend! I enquired a Safety Check during the morning and it was finished within minutes.Not only that, as my VIC plates were placed using anti-theft screws, they went above and beyond by helping me disassemble them and put on my new QLD plates.101% Customer Satisfaction guaranteed if you avail their services.
Vhenne Jonne Ganancial
07:16 17 May 21
Amazing team here! Great customer service and reasonably priced. Very flexible and accomodating. Lock-key boxes allow you drop off and pick up your car at anytime.
Fiona Macrae
00:52 18 Apr 21
Nick, Joe and crew. Awesome mechanics. Trustworthy, honest and look after you. Wouldnt take cars anywhere else. Thanks for the great service.
Michelle Fairweather
22:37 06 Apr 21
Nick and the team are amazing. I cannot say thank you enough for there amazing work. I was on the Gold Coast for a holiday the day I had to leave the car broke down. Nick was able to fit me in on the same day and do the necessary repairs, and had me back on the road within a day and half. Thank you agian to RWC, you guys got me back to Sydney with no troubles. I highly recommend this place to anyone who is looking for a honest reliable mechanic.
Alex Gabdulkadyrov
07:57 02 Mar 21
Hyundai spider gears done in steering. Big job but very pro, very neat and tidy. You'd never know they had half the dashboard apart. 100% recommended.
Matthew Downing
05:26 19 Feb 21
Big Shout Out to Nick and the guys at Ashmore RWC.My husband had a quote for the front suspension repairs done at a dealership. Since we did not have the $2500 quoted, I thought I could drive the car till we saved the money.Of course the clunking and banging got worse, just as I pulled into the shopping center across the road. Your boys were marvelous in getting the car over the road and identifying that a few rubbers were gone, not the whole front suspension.Thank you so much guys for being honest, and of course saving us all that money.Kirsty
Honest, experienced and reliable team that were able to show me a few things that were missed by previous workshops. I'm happy that good quality oil and fluids were used on my WRX and everything was fairly priced. Thanks again to the friendly team!
Thanks to the team at Ashmore RWC did a very good job reliable and honest will definitely be going there for my service now on
Michael Labaro
14:55 02 Feb 21
I went to get a RWC done on my vehicle from Ashmore Automotive services. The RWC report was very vague, there was a bunch of repairs that the mechanic verbally told me but did not mention on the report. After I had fixed the listed repairs, I returned to the mechanic at the reception. I had booked to see him at 8am. When I arrived at 8am, I was told to come back at 10am instead for no reason at all. Even though I had booked in advance a day earlier. Now I have paid $80+ for the RWC and I have been left in a limbo. The staff was rude and did not honor his word (I spoke to him earlier on the phone). I initially went to the mechanic due to good google reviews but I guess you cant fully trust the reviews.
haider janjua
23:11 01 Feb 21
They did an excellent job replacing the clutch on my Subaru. The service was excellent and the price was very reasonable. I will definitely be returning to get my car serviced there in future.
Rebecca King
00:00 26 Dec 20
We have been using Nick and his team for over 5 years for both our personal cars and company van. I cannot recommend them high enough. Top class service and effective communication throughout, I wouldn't take my cars anywhere else. You won't be disappointed.
Alex Hughes
11:16 18 Dec 20
THE VERY BEST mechanic that I have ever had! I'm a courier, Nick and his team have got me moving along fast. 5 years of faultless work, fair pricing, excellent communications. A genuine great attitude from Nick and all his team. Thank you, well done team. I highly recommend Ashmore RWC.
leon dyson
07:02 14 Nov 20
Awesome team, fair pricing for service and reliable.
I have just spoken with Nick who could not be more helpful about changing mechanics. He is exactly as the reviews say, helpful, friendly, and just took time to talk me through options. I will definitely be supporting him and his amazing team moving forward. Thanks Nick!
LUANA REES
01:27 30 Sep 20
Fantastic & reliable service. Nick & his team always do a great job & always discuss the cost of servicing before starting.
Therese Bruning
12:41 15 Sep 20
Nick and the team are great to deal with! Highly recommend.
Kyle Morrison
19:31 09 Sep 20
Great service excellent to deal with very respectable great guys for all your car needs
Jack Tziora
02:28 03 Sep 20
Great work from the crew at ASHMORE RWC & AUTOMOTIVE SERVICES! I made internet inquiry Sat 1st Aug 2020 I received TXT Estimate (that beat others- one by nearly half) Mon morn 2nd Aug . I rang them back for a time,booked in today Wed 5th Aug, picked up vehicle ( Hyundai i30 ) at 11am. Perfect work ! Friendly expert Manager Nick - this was not a straight forward job. I was quoted $648 this company did it for $ 330 amazing - and a specialist in Hyundai's ! Am at home now after a long drive back home - drives beautifully. THANKS AGAIN ASHMORE RWC & AUTO SERVICES ! So sad to hear of the mixed up lady below (Elly) in the review - totally fake review from her!
Tarsus Alimes
07:04 05 Aug 20
Very honest and reliable. Really happy with the services provided here
Mike Robertson
02:30 24 Jul 20
Great to find an honest mechanic that knows his stuff and doesn't overcharge
Judith Gavranich
08:43 13 Jul 20
Terrible mechanic had no idea what my diagnostic check meant and suggested I just buy a new car because mine is '10 years old and not worth keeping'. They charged me $50 for this 'advice'. I took it straight to another mechanic (who did not claim to be a 'Subaru specialist') who within 5 minutes could figure out it just needed new spark plugs. Nothing else. Do not waste your time and money here they have absolutely no idea what they're doing and are only specialists in BS
Elly Berry
04:16 22 Jun 20
Needed my Ford Territory suspension fixed up, did a great job at an affordable price. If you you own a Territory or Falcon I highly recommend
Darren Farrell
09:19 26 May 20
Nick went above and beyond to fix the problem it had when getting a rwc. He drove himself to get part the afternoon before Easter weekend just so it could get fixed in time. Great service and will be taking cars for servicing here from now on.
Luke Clarkson
07:15 09 Apr 20
I am very pleased with the service provided by Nick and his team. Vehicle service, customer service - cannot rate them highly enough. Thank you.
I take my silver 2012 Subaru XV to Ashmore RWC. I just took my car to them again for a knocking when turning. I keep my google account anonymous from my real name but Nick should know who this is. The team there are great. The customer service is excellent and Nick is a great guy and very honest. I highly recommend Ashmore RWC.
BAT 111581111
07:52 22 Jan 20
This business is a recommended Dobinson Suspension fitter and I read some of their very good reviews before I decided to drive the hour from home JUST to check them out. I discussed my coming 4WD itinerary (NT, the Kimberleys, Gibb River Rd, Dampier Peninsula etc) and expected requirements towing a Kimberley camper trailer at 1.6 tonnes with my near standard 2012 Hilux SR5. Nick was patient and took everything in before outlining what he believed I needed... NOT what I thought that I had to have. I went away and did some more research before returning and going over all the details again and had Nick answer my new questions thoroughly before shaking hands on a deal.Work was done professionally, on time, on budget and without issues. Communication was spot on ...no guessing! The guys fitted a new Beaudesert exhaust system simultaneously so everything underneath, worn down from 168,000 kms on/off road, is replaced & ready for the next big trip.Workshop guys spent 20 minutes at 5.30pm going over what was done and the settings, as well as what I needed to do (regarding airbag pressures) when the going got tough up north. NO hurry, all concern...excellent stuff lads!Nick wants the vehicle back at 1,000 kms to recheck/retighten all fittings etc...all works to make me feel more comfortable about choosing Ashmore RWC. I will have no hesitation in dropping the Hilux back in after the expected 16,000 kms "adventure" next year for a complete check over... I'm sure it will be more than worth the cost!
Steve Dale
06:01 29 Dec 19
Seems like a very honest and reliable mechanic.
chris tops
04:19 19 Oct 19
Great service by Nick and his team. Always goes above and beyond, highly recommend for all car owners!
Natalie Durack
07:23 06 Sep 19
Nice place with friendly advice. Highly recommend
Cassie Virtue
03:28 20 Aug 19
Service is first class. Toy room for kids, key safe to pick up your car after hour's if you work like most of us do and the only place i could find on the gold coast that fits aussie made Dobinson suspension products. I would recommend Ashmore RWC and Automotive to anyone. Very happy.
Heath Ballard
19:37 20 Jun 19
I highly recommend Ashmore RWC. Correspondence is amazing, no hidden agendas. Nick is Amazing to deal with and with the fairest prices available. Will only be using Ashmore RWC from now on. Thanks Mick the car runs like a dream
Matthew Ritchie
21:57 12 Jun 19
Phenomenal service from Nick and the team. So clutch [email protected]$t itself at 7pm, quick look at google for good clutch repair ratings and up comes Ashmore RWC & Auto. Car's towed there the next morning and Nick goes out of his way to get on the case.Fully transparent service.No grey area - "oh we thought we'd just do such and such as we were already in there and that's an extra $200..." - which I've had before, far from it. The job actually came in cheaper, yes folks cheaper, than originally quoted!!Great service and Nick gives all the time you need so you fully understand what's happening and required.Will be going here for all servicing and repairs from here on in.Great job and great customer service.
Matt Forse
01:03 29 Mar 19
I would rate these Guys 10/5 if I could! My experiences with them so far have been absolute incredible, they're so transparent, and tell you exactly how it is, with no hidden agenda. I have dealt with MANY mechanics, and these guys are now my go to, I recommend them to everyone. Nick and Andy at RWC are very very good.Thank you guys!
Tyler Smith
07:17 12 Feb 19
There are times we may uncover a repair that needs to be carried out on your Euro car. We'll contact you immediately to let you know the repair needed, the cost involved and to request your approval before carrying out the repair. This way there's no bill shock when you pick up your car.
Repairs that often come up include:
Tyres
Air filters and spark plugs
We always recommend 6 month/10,000km service intervals.
Perhaps you have been told this is not necessary anymore - for certain car models the service interval (the period of time between recommended services) can now can range from 10,000 to 25,000kms and even up to 2 years. 
Car engines and oil quality has improved greatly over the years and as a result, manufacturers have increased the service intervals.
Unfortunately this may offer a false sense of security to car owners. Sticking to the recommended manufacturer service intervals does not guarantee your engine will remain trouble-free. 
In most car manuals, it will mention factors that impact the service intervals like personal driving habits and road conditions where the service intervals by kilometres do not apply.
That's why we think sticking to 6-months / 10,000km is best. It helps to keep your car in good condition and maximises the opportunity to be proactive about repairs before they become an issue.
Just like humans need water, cars need oil. Without it, your car won't be lubricated, causing deterioration inside your engine and potentially everyone's worst nightmare - a breakdown.
Water vapour, unburnt fuel and gases from the combustion process can overload your engine oil and these combine to form sludge deposits on your engine. Engine sludge clogs the oil galleries and limits lubrication to moving parts inside the engine which can lead to costly repairs.
Your car needs to drive 15 – 20 kilometres for the engine to fully warm up and reduce the rate of contamination. This is why we change the engine oil.
When poor quality or incorrect oil is used in an engine it often doesn't have the right additives or viscosity to begin with, which leads to premature sludge build-up on your engine.  On many occasions we've seen a vehicle with a full service history from the manufacturer arrive with a sludgy engine. Not good! 
That's why using a quality oil (and changing it regularly) is essential.
When you visit us, take a look at our oil shelf. We usually have over 20 different variants of engine oil in stock.  We use Penrite Oils.
We're serious about putting the right oil in your car and helping your engine last the distance – not adding you to the growing number of car drivers needing an engine replacement. 
A Logbook Service refers to what the car manufacturer (e.g. Toyota, Mazda, BMW) specifies will need to be replaced / checked / cleaned adjusted during a particular service in order to maintain a vehicle's warranty. You don't have to go to the dealership for your logbook servicing. We stick to the manufacturer's guidelines to ensure you can visit us (usually at a more affordable price) while maintaining your manufacturer warranty.